News
Exhibition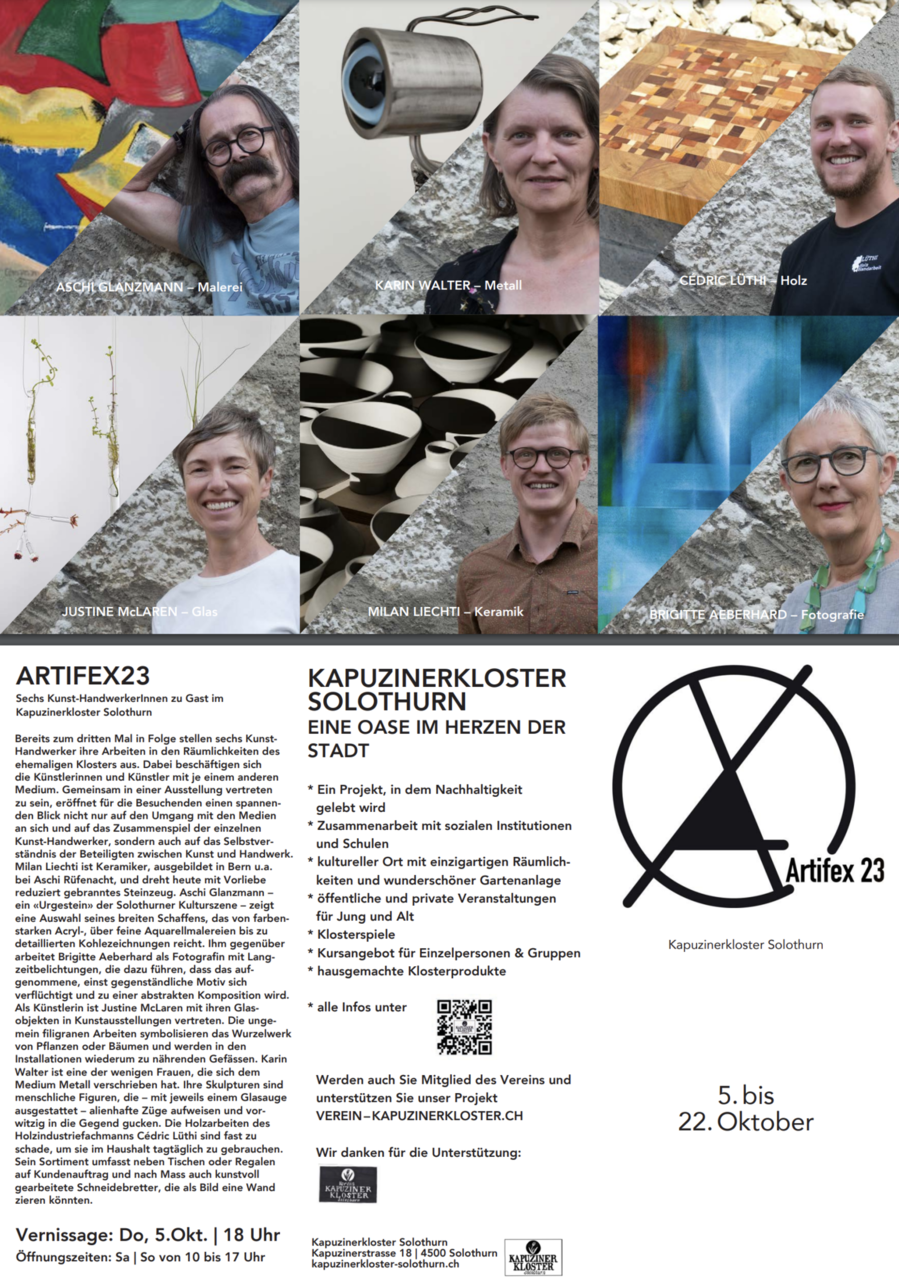 ARTIFEX23




@kapuzinerkloster_solothurn




Kapuzinerstrasse 18 | 4500 Solothurn





Opening Thursday 5 October, 6pm




Continues Saturdays and Sundays from 10am - 5pm until 22 October, 2023











___________________________________________________________________________
Exhibition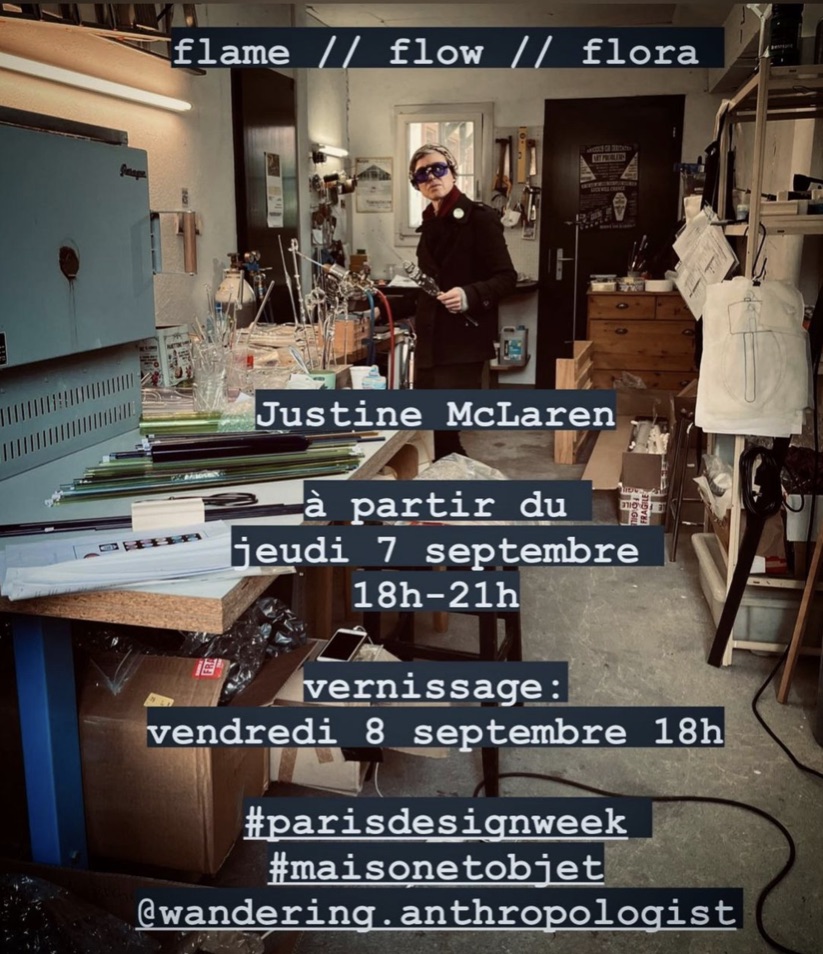 flame // flow // flora
@familiar.strangers.paris
16 rue Arthur Groussier
75010 Paris


Paris Design Week


2023 September 08-23







___________________________________________________________________________

Exhibition Nach Birken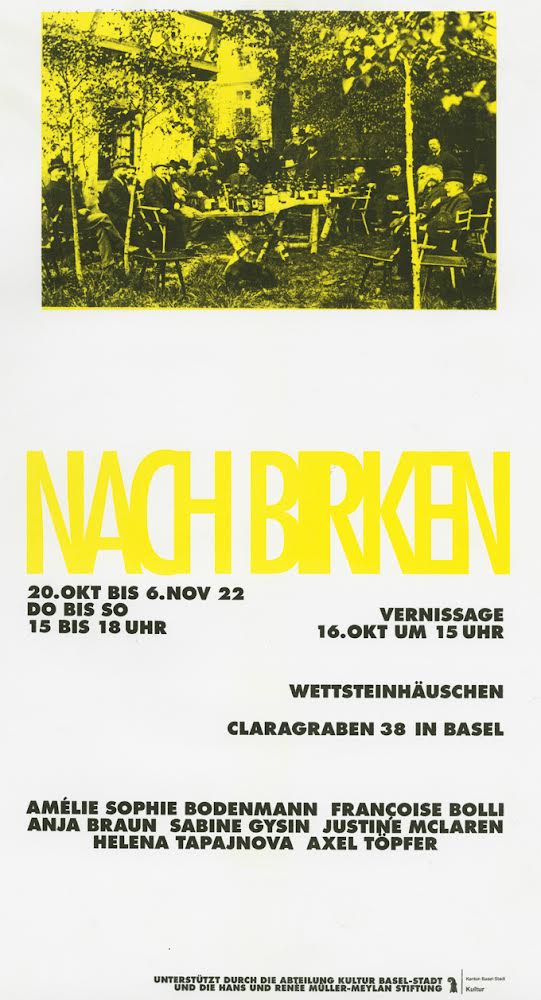 20 October - 6 November 2022
Wednesday - Sunday, 3 - 6pm
Wettsteinhäuschen, Claragraben 38, 4058 Basel
Press Release
Nach Birken: Experimental works at the Wettsteinhäuschen in ephemera and glass
Instigated by Basel artist Sabine Gysin, the collaborative project "Nach Birken" is a series of experimental works uniting seven Swiss-based artists with the historic 16th century Wettsteinhäuschen and garden on Claragraben.
Originally a 16th century vineyard cottage and garden, the building was transformed in the 20th century for the Basel sculptor Alexander Zschokke (1894-1981). In 2019 an association was founded to deliver artistic workshops as well as provide an environment for invited projects to rethink the space in an experimental and process-oriented way. Visitors can also reimagine the legacy of Zschokke, whose untouched maquettes, moulds, and tools line parts of the atelier.
The newest guest exhibition to the Wettsteinhäuschen, Nach Birken, invites viewers to see the site through the language of glass. Sabine Gysin and other artists involved in the project — Amélie Bodenmann, Anja Braun, Axel Töpfer, Helena Tapajnova, Justine McLaren and Françoise Bolli — have spent the past year planning a series of individual and collaborative installations. Between them, they have different backgrounds across sculpture, installation, ephemera, sound, word-art, ceramics and glass. Sifting through archival maps and photographs, they discovered an image dating back to 1897 of around 30 male artists enjoying a sunny liquid picnic, surrounded by empty bottles in the garden of the Wettsteinhäuschen, heavy with birch trees.
The beer bottles in the image, synonymous with glassblowing and glassblower's refreshment, became a springboard for the artists' ideas. The birch trees reminded them that entire forests near glass factories were cut down to assist in the process of glass-making. Ash from beech and oak trees created the potash that lowered the temperature for the fusion and sculpting of glass. Through their research, the artists also learned that birches are the first trees to sprout after a forest fire, providing protection and nurture for the trees that follow.
The title Nach Birken pays homage to the original inspiration for the show: new approaches to traditional glassmaking and the presentation of evolving works. Objects, texts and glass events will be revealed over the course of the three-week show. This will include the assembly of an on-site mobile hotshop and experimental glassblowing, with the results being added to the show as they are produced.
Much like the way wood ash is no longer used in modern glass recipes, the birch trees featured in the photographs of the Wett garden a hundred years ago are gone. So too has the culture of male-only artist picnics disappeared. Gysin, Bodenmann, Braun, Töpfer, Bolli, Tapajnova and McLaren pay their respects to Zschokke and the historic origins of the site whilst creating a dynamic group artwork that the public of all ages is invited to explore.
Nach Birken is supported by the Abteilung Kultur Basel-Stadt and the Hans und Renée Müller-Meylan Stiftung.